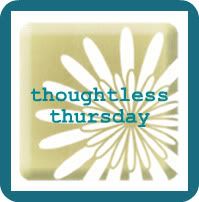 It's Thoughtless Thursday over at Life in the Fulmer Lane and lately Tom and I have had a lot of time to spend together and we have actually made time to stay at home and catch up on movies!
This movie is hysterical! It is probably one of the first movies in a long time that I have laughed so hard my stomach hurts! I highly recommend this movie and it is worth renting!
This movie was really cute! Not as funny as Date Night, but still has its moments that are hilarious! I again highly recommend this film!
Killers is a great movie! My sister and I actually went and saw it this summer while it was in theaters, but Tom and I rented it last night and it was just as funny the second time through!
This movie scared me to death! It is not really a horror film, but it was a very high anxiety film and sometimes those movies are worse! This film was a lot like Quarantine and I enjoyed that it wasn't as predictable as most horror films.
Finally, this movie is an old favorite of ours. If you haven't seen this movie, run-don't walk- to Target and buy it and watch it! (It's only $5.00!) This movie is full of funny one liners, zainy schemes, and all around a great film!
Now, go watch some good movies!